Offering finely crafted small group kayaking, hiking and backpacking adventures in Gros Morne National Park since 1990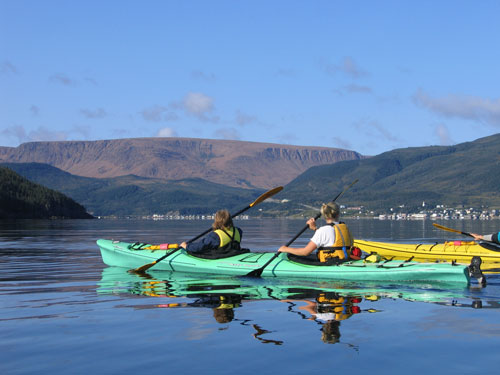 Sea kayaking tours for everyone… family, friends, nature lovers, novice and experienced paddlers. Our 2, 3 and 4.5 hour fun and informative guided tours are led by Paddle Canada certified guides.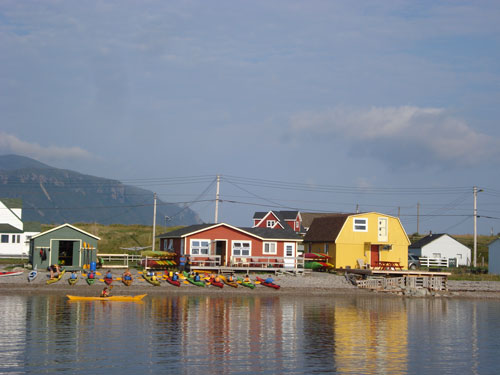 Single and double sea kayaks, paddles, and safety equipment are available for rent by experienced paddlers for use on Bonne Bay in Gros Morne National Park.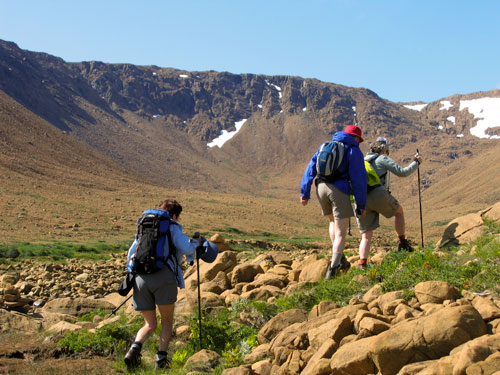 We offer two guided day hikes, the Big Lookout and the Tablelands. These are off-trail hikes in very unique landscapes having some of the best views in Gros Morne National Park.
Hiking Vacations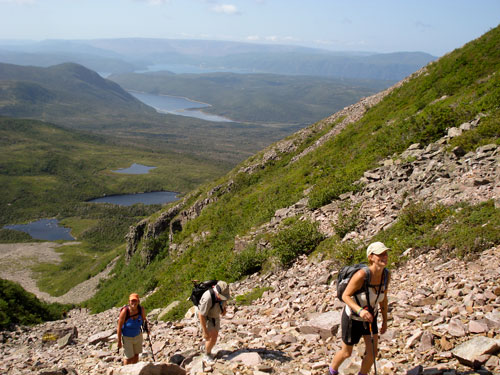 The Gros Morne Explorer is an all-inclusive hiking vacation in one of Canada's top hiking destinations, Gros Morne National Park, Newfoundland.
Backpacking Trips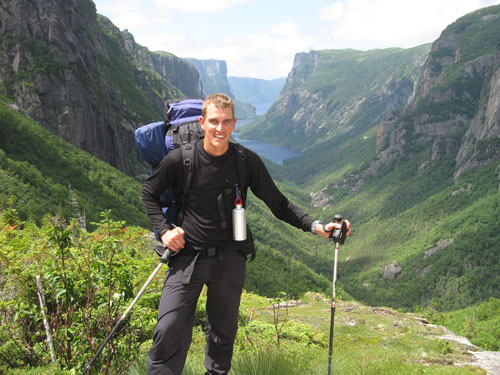 Backpacking deep into the wilderness of Gros Morne National Park! In addition to an experience in self-reliance, character building, and physical challenge you will see a dramatic mountain landscape of glacier carved fjords, lush valleys, numerous streams and ponds, and arctic alpine barrens.